Munchkin Soft Tip Infant Spoon
Munchkin Fold Baby Bottle Drying RackProduct highlights!
The reservoir collects excess water to keep countertops dry
Posts keep straws upright for thorough drying
Pegs fold flat for easy storage
Ideal for bottles, nipples, cups, pump parts, and accessories
Top-rack dishwasher safe
Munchkin Infant Spoon REVIEW
Loved this set of infant spoons, but it's not without issues. Another great value on Amazon and other sites. Will put up links to the best places to buy it shortly, but ...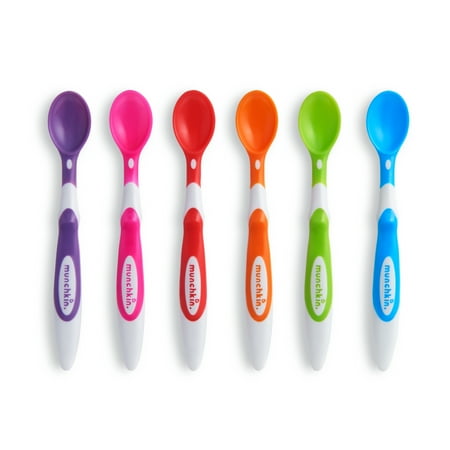 Munchkin Soft-Tip Infant Spoons, BPA-Free, Multi-Color, 6 Pack
When introducing baby to solids, you can't just use any old spoon. Babies have sweet little mouths and sensitive gums, and they need extra care in order to taste all the exciting new flavors you're giving them. Munchkin's Soft Tip Infant Spoons were designed specifically to help you with baby's first feedings. The soft tips and rounded shapes are gentle on gums, and the shallow spoon bowl makes it easy for your little novice to eat. The spoons were made with mom in mind, too - the special handle is ergonomically designed for a comfortable hold and just the right length to reach the bottom of baby food jars. Ready, set, feed with ease!
13 reviews for
Munchkin Soft Tip Infant Spoon
Price History for Soft-Tip Infant Spoons
Munchkin Soft Tip Infant Spoon