Munchkin Scooper Spoons 2 Piece
Munchkin Toss Portable Disposable Diaper PailsProduct highlights!
Works with baby's natural instinct for self-feeding
Eat left or right-handed as baby is developing their preference
Soft plastic is gentle on the baby's face and gums
Extra-large spoon bowl scoops more food
Top-rack dishwasher safe and BPA-free
9+ months
Grab! Scoop! Eat! Repeat
Munchkin Smile 'n Scoop Suction Plate & Training Spoon
Your little one's new favorite plate. The Munchkin Smile 'n Scoop Plate helps your child in self-feeding. The raised edges make it easier to scoop more food onto ...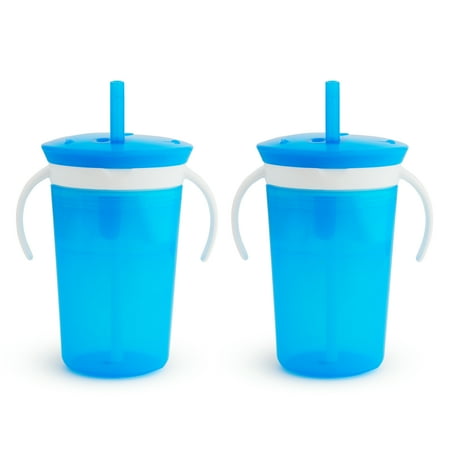 Munchkin SnackCatch & Sip 2-in-1 Snack Catcher and 2 Piece Spill-Proof Cup, Blue
Sip, snack, repeat. Munchkin's SnackCatch & Sip™ combination cup may just be your toddler's new favorite way to snack. The lid of this straw cup has a snack catcher built into the top and can hold up to 4oz. of your tot's favorite treat. Fitted with soft flaps, it makes snacks easy to access, but not spill out. The combination of the silicone straw and screw-on lid's tight seal prevents leaks and spills. The cup can hold up to 9oz. of milk, juice or water. Plus, this cup has convenient handles to make it easy for even the smallest hands to hold. It's time to snack and sip in style!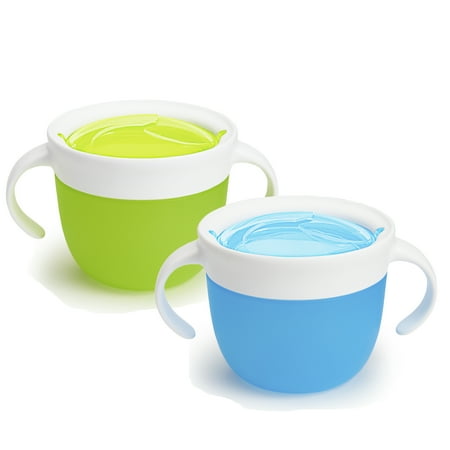 Munchkin 2 Piece Snack Catcher, Holds up to 9 Ounces, BPA-Free, Blue/Green
Sometimes it seems all you have to do is follow a trail of crumbs to find your little one. Munchkin's Snack Catcher helps keep snacks in place with a stay-put top is toddler-proof and redesigned silicone flaps are soft on little hands. The ultimate must-have for independent toddlers to self-feed with a bit more dexterity and a lot less mess. Kids love accessing snacks all by themselves through the flexible flaps, and moms love that those same flaps help prevent food spills all over the house and car. Each spill-proof Snack cup has two handles designed for even the littlest hands to grasp easily.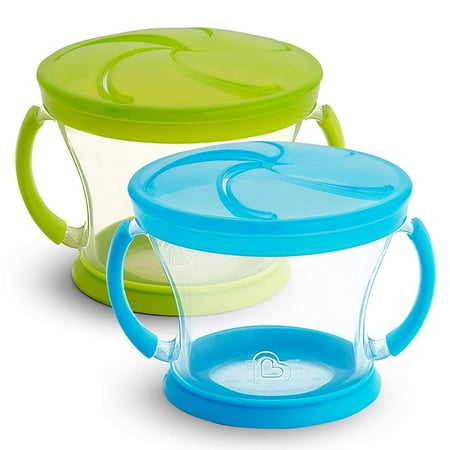 Munchkin 2 Piece Snack Catcher, Blue/Green
Munchkin 2 Piece Snack Catcher, Blue/Green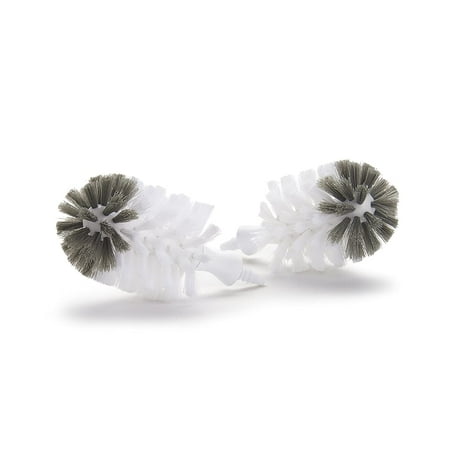 Munchkin 2 Piece Shine Stainless Steel Bottle Brush Refills
Includes (2) replacement brush heads for the munchkin shine stainless steel bottle brushFlexible neck reaches the corners of every bottle shapeDurable nylon bristles are scratch-free, yet soft and reduce splash-backTwist on/off replaceable brush headsIdeal for cleaning most standard glass and plastic baby bottles
Munchkin Splash Toddler Bowls 2 Piece Blue/Green By Visit the Munchkin Store
$23.89


$

19.57
out of stock
The spacious and cute Munchkin Toddler Bowls feature a beautiful modern design, perfect for meal time with your child! Set includes two bowls. No-slip bottoms Modern design with white exterior and brightly colored interior (2 colors included) Deep walls for easy scooping Bowls nest together for easy storage Dishwasher and microwave safe, BPA-free 6+ months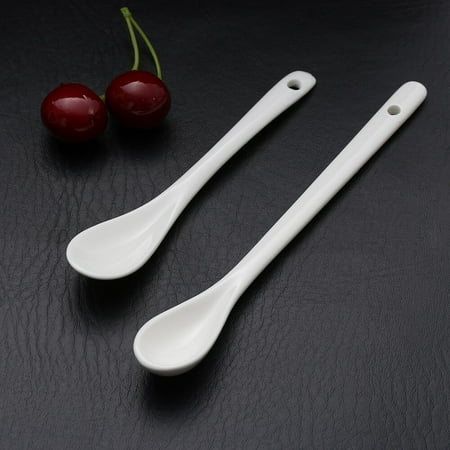 2 pieces Mini Porcelain Spoons Ceramic Tea Coffee Sugar Dessert Spoon Kitchen Flatware Tableware Small/Large Kit
Flatware Type: SpoonsMaterial: CeramicFeature: Eco-FriendlySize: 13*2.2cm(Small)& 16.3*2.2cm(Large)Package Included: 2 pieces Porcelain Spoon
6 reviews for
Munchkin Scooper Spoons 2 Piece
Price History for 2 pieces Mini Porcelain Spoons Ceramic Tea Coffee Sugar Dessert Spoon Kitchen Flatware Tableware...
Statistics
| | | |
| --- | --- | --- |
| Current Price | $7.99 | 11/24/2022 |
| Highest Price | $7.99 | 08/12/2022 |
| Lowest Price | $7.99 | 08/12/2022 |
Since 08/12/2022
Munchkin Scooper Spoons 2 Piece