Munchkin Multi Bowls bundle
Munchkin Multi Bowls bundle Product highlights!
Pack of 4 colorful, matching bowls. Deep bowls with high sides – perfect for meals or snacks
Bowls nest together for easy stacking and storage. Top rack dishwasher safe
Rounded, soft spoon bowls are extremely gentle on baby's gums
Ergonomically-designed handle is comfortable for mom to hold
Colors and assortments may vary BPA-free
Most CURSED Minecraft Mobs VS Real Life..
DROP LIKE For this creepy minecraft video.. 50000 likes for a part $? Watch part 1: https://www.youtube.com/watch?v=XIe-HdvQExE&t=31s watch part 2: ...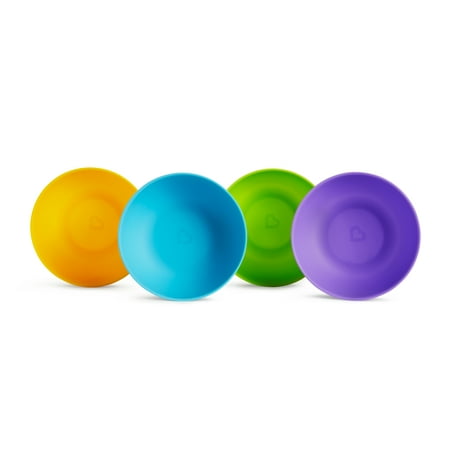 Munchkin Multi Toddler Bowls, 4 Pack, BPA Free
There never seem to be enough bowls in the cupboard with your snack-happy toddler around. Breakfast, lunch, dinner, snacks - a bowl is needed for practically every meal. Is this a familiar problem? You can start building your toddler bowl collection with this convenient four-pack. They're deep with tall sides - great for holding meals or snacks, and perfect for dipping little fingers into self-feeding territory. And with their sturdy, flat bases, these adorable bowls can go from table to high chair and everywhere in between. Matching plates and cups sold separately.
---
More info
Brand – Munchkin
Manufacturer Part Number – 37302
UPC – 735282373022
ASIN – B07TYJRCZC
13 reviews for
Munchkin Multi Bowls bundle
$9.99
as of 12/06/2022 12:29 pm
Price History for Multi Bowls - 4 pack
Munchkin Multi Bowls bundle