Munchkin Miracle 360 Cup Lids
Munchkin Miracle 360 Cup Lids Product highlights!
Includes 4 BPA free Miracle Cup Lids
Fits all size Miracle cups, including the new 24 ounce adult sized cup
Snap on lid keeps rim clean
Great for on the go
Munchkin Miracle Cup Lids
Keep your Miracle cup lid clean with lids from Munchkin. These lids keep dirt and germs far away from the rim of your Miracle cup. Shop Here: ...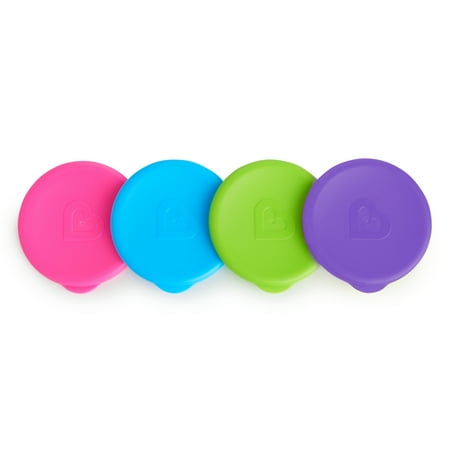 Munchkin Miracle 360 Cup Lids, 4 Pack
You love your Miracle Cup, but worry about the rim getting dirty while traveling? We hear you! Our convenient four-pack of snap-on lids protects the rim of your cup, keeping germs and dirt away. These lids will fit any size and style of Miracle Cup and is perfectly coordinated to match the color of your cup. Get ready, get set, and go with your favorite Miracle Cup!
---
More info
Brand – Munchkin
Manufacturer Part Number – 17049
UPC – 735282170492
ASIN – B073M3KMFG
13 reviews for
Munchkin Miracle 360 Cup Lids
$3.69
as of 11/29/2022 3:31 pm
Price History for Miracle® Cup Lids
Munchkin Miracle 360 Cup Lids