Munchkin Hooked Potty Ring Hook, Grey
Munchkin Hooked Potty Ring Hook Product highlights!
Flexible plastic hook for potty seat storage
Sits flat under toilet tank lid and hangs on side
Space saving and easy to use
Sleek, minimalist design
Works with Munchkin and most other brands of potty seats
Minimum 0 Months, Maximum-84 Months
Огляд адаптера Munchkin Grip Potty Seat з Rozetka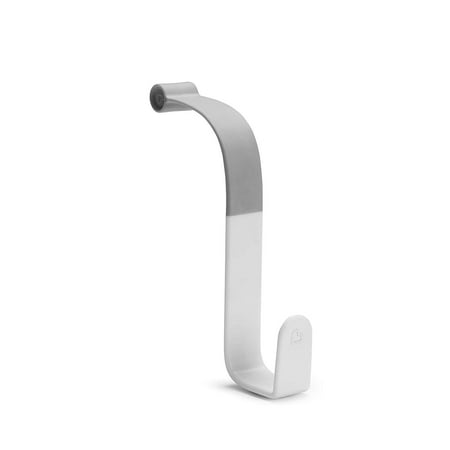 Munchkin Hooked Potty Hook, Compatible with Munchkin Potty Seats and Other Brands, Grey
as of 12/02/2022 12:25 am
Potty training is a true test of wills, and between all the messes and rewards, the last thing you want to think about is where to store that potty seat. Enter the Hooked™ toilet seat hanger. This smartly designed hook allows you to hang your potty seat on the side of your toilet, keeping it off the floor -- and top of mind for your little one. The minimalist design saves precious space and works with most potty seat brands. Just place under the lid of your toilet tank and you're good to go! When it comes to bathroom storage solutions, sometimes simplicity is the most brilliant hack of all.
---
More info
Brand – Munchkin
Manufacturer Part Number – 17265
UPC – 735282172656
ASIN – B07JJY2KYJ
13 reviews for
Munchkin Hooked Potty Ring Hook, Grey
$5.79
as of 12/04/2022 10:28 am
Price History for Munchkin Hooked Potty Hook White Grey Flexible Potty Seat Storage New
Statistics
| | | |
| --- | --- | --- |
| Current Price | $2.99 | 12/02/2022 |
| Highest Price | $2.99 | 08/12/2022 |
| Lowest Price | $2.09 | 10/08/2022 |
Since 08/11/2022
Last price changes
| | |
| --- | --- |
| $2.99 | 10/10/2022 |
| $2.09 | 10/08/2022 |
| $2.99 | 09/03/2022 |
| $2.69 | 09/02/2022 |
| $2.99 | 08/12/2022 |
Munchkin Hooked Potty Ring Hook, Grey