Munchkin Grip Potty Training Seat, Gray
Munchkin Secure Grip Diaper Changing PadProduct highlights!
Functions as a potty chair, removable trainer seat, and sturdy step stool all in one
Includes 1 odor-fighting deodorizing disc (Replace with Arm & Hammer™ Nursery Fresheners)
A removable bowl allows for easy cleaning
2015 BabyCenter Moms
Potty like a rock star.
Munchkin potty training seat review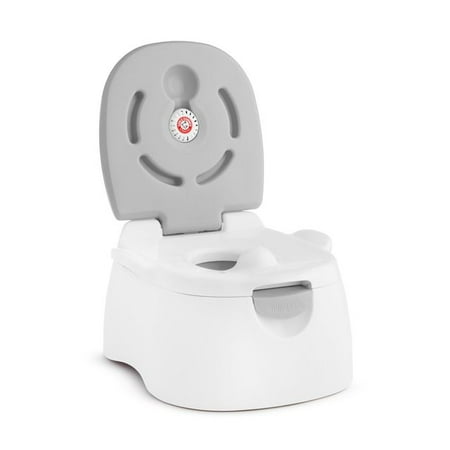 Munchkin Arm and Hammer Multi-Stage 3-in-1 Toilet Training Potty with (1) Nursery Freshener Deodorizing Disc
During your child's potty training journey, you will need a sit down potty as well as a separate potty seat for use on the big-person toilet. This hard-working multitasker combines both. Plus, it integrates the power of Arm & Hammer™ baking soda for safe and effective odor control. Designed for use at multiple stages of toilet training, our award-winning Arm and Hammer Multi-Stage™ 3-in-1 Potty Seat is a triple threat, helping your child pass through each phase with flying colors. For beginners, it acts as a sit-down potty chair with built-in splash guards to prevent splatter and easy-to-grasp side grips for stability. For more advanced learners, the removable top can be placed atop a regular toilet seat. No matter what age or stage, the seat converts to a convenient toddler step stool as well. Potty training as easy as 1-2-3.
13 reviews for
Munchkin Grip Potty Training Seat, Gray
Price History for Munchkin Multi Stage 3 In 1 Grey Plastic Potty Chair FromTrainer To Seat To Step
Statistics
| | | |
| --- | --- | --- |
| Current Price | $24.99 | 12/03/2022 |
| Highest Price | $24.99 | 07/26/2022 |
| Lowest Price | $24.99 | 07/26/2022 |
Since 07/26/2022
Munchkin Grip Potty Training Seat, Gray