Munchkin Disposable Bibs, 24 Pack
Munchkin Disposable Bibs Product highlights!
Clean and handy ? ideal for home or travel
Leak proof liner keeps spills from leaking through
Easy to use self adhesive fastener
Bibster Disposable Bibs - quick review
These bibsters are handy, perfect for anything messy. I love them!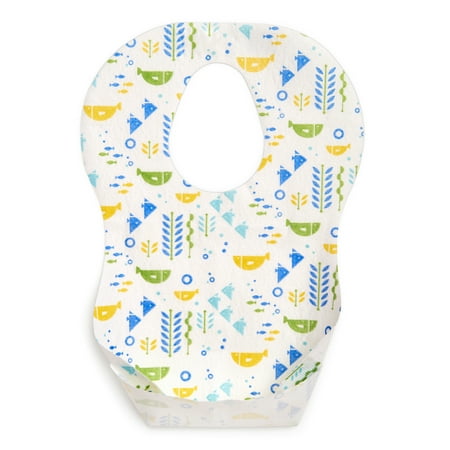 Munchkin Disposable Bibs, 24 Pack
Don?t wipe it away when you can throw it away! Munchkin?s efficient single-use bibs do the trick when you?re in a pinch. Whether for home or on-the-go use, each bib provides plenty of coverage with three protective layers as well as pockets for catching stray food. Great for day trips, airplane rides, restaurants, and anywhere else you don?t want to stash and carry a used bib. You and baby are covered with Munchkin!
---
More info
Brand – Munchkin
Manufacturer Part Number – 41501PS
UPC – 735282415012
ASIN – B000G3BC80
10 reviews for
Munchkin Disposable Bibs, 24 Pack
$29.99
as of 08/10/2022 1:22 pm
Price History for Disposable Bibs
Munchkin Disposable Bibs, 24 Pack