Munchkin BRICA Mega White Hot Sun Rollershade
Munchkin BRICA Mega White Hot Sun Rollershade Product highlights!
Extra wide roller shade blocks the glare and not the view with premium fabric mesh
White Hot® indicator turns white when the car is too hot
Extra large sunshade perfect for larger vehicles like SUVs or minivans
Dual attachment system for a better fit – choose adjustable clips or suction cups
One-push retract button for easy rollup
Safe-View™ premium fabric mesh for superior visibility
Window clips swivel to fit most window shapes
Helps protect against harmful UVA and UVB rays
Includes one 17.5 in. x 17 in. (44.4 cm x 43.2 cm) shade
Backseat Baby Window Sun Shade with Heat Indicator by Munchkin Brica
Best Website for New Car Deals by Zip Code: https://bit.ly/EMDNew Also check out: https://quotes.everymandriver.com/ My go-to for Used Car Deals by Zip ...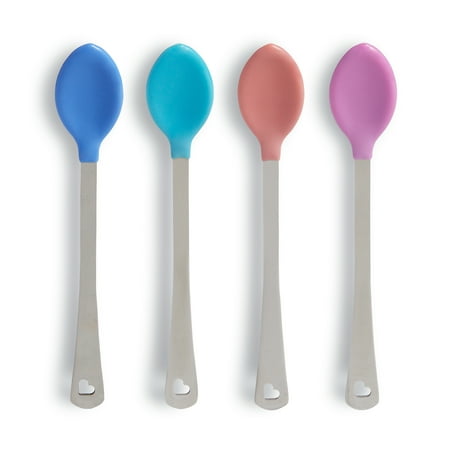 Munchkin White Hot Safety Spoons, Includes White Hot Technology, BPA-Free, 4 Pack
Starting solids It's a fun, but at times tricky milestone to figure out - you're constantly questioning whether food is too hot, too cold, or just right. Munchkin's innovative White Hot® Safety Spoons can help make those first feedings easier to swallow for both of you. Simply dip the tips of the spoons in heated pureed baby foods to check if it's too warm. If the tip turns white, the food is too hot for baby to eat. Wait for it to cool, dip again, and if the tip is no longer white - voila! You can feed your little one without worrying about a thing.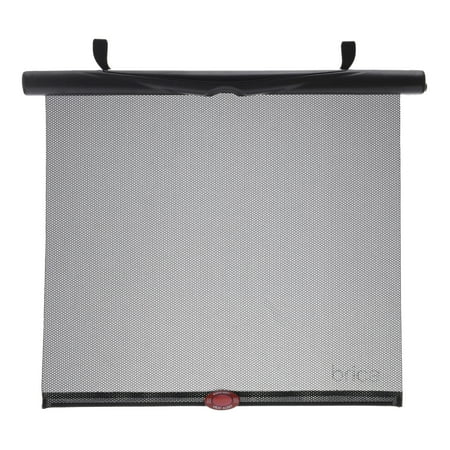 Munchkin Brica Mega Sun Safety Car Shade, Includes White Hot Heat System
We all love a beautiful sunny day. But when you're in the car, the sun's harsh glare can bring out the fussy in even the calmest baby, not to mention the damage it does to delicate skin. With more coverage than other roller shades, the BRICA Smart Shade blocks 90% of sunlight and helps filter those harmful UV rays. Your little travelers will enjoy the cool, shady ride, and you'll love how the new, slim design blends with your car's interior. Ready to use and easy to install, the Smart Shade attaches to the windowsill for maximum top to bottom coverage and even rolls up and down with most windows letting you block the glare or let in the fresh air. No matter how hot the day, you'll feel good knowing your kids are keeping it cool.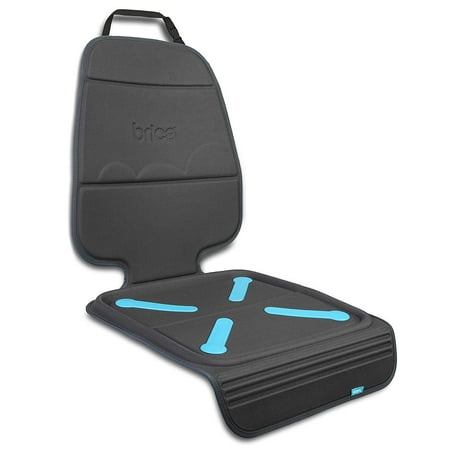 Munchkin Brica Elite Seat Guardian Car Seat Protector, Crash Test Approved, Dark Grey, 1 Pack
The product measures 45 inch length x 20 inch width. Color safe construction won't bleed onto upholstery Dual grip traction technology grips on both sides to help minimize unwanted car safety seat movement Rear facing kick mat provides complete seat back coverage. Vinyl material Unique one piece design is compatible with all car seats Easy clean grime guard fabric protects your car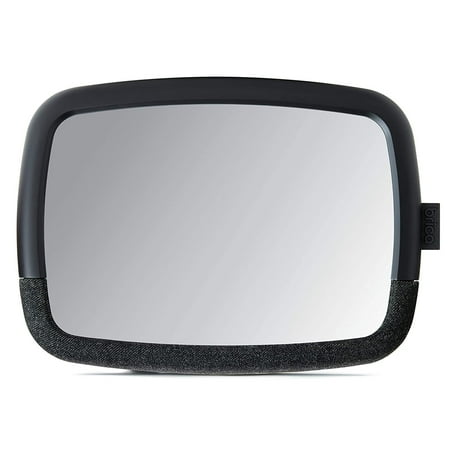 Munchkin Brica 360 Pivot Baby in-Sight Wide-Angle Adjustable Car Mirror, Crash Tested & Shatter Resistant, Black
When youre on the go with precious cargo, nothing beats glancing in the rearview and seeing your baby's sweet face. With little ones in rear-facing carseats, the right backseat mirror delivers added peace of mind while you drive. The Brica 360 Pivoting Baby In-Sight mirror lets you see your rear-facing baby with ease! Its 360-degree pivot mechanism allows you to find the perfect angle, while the extra-large size provides a superior distortion-free view. With durable seatbelt material straps, this carseat mirror is as secure as can be, while matching your cars interior, too. It's also shatter-resistant and crash-tested, ensuring the safest journey possible. Time to hit the road with the sweetest view!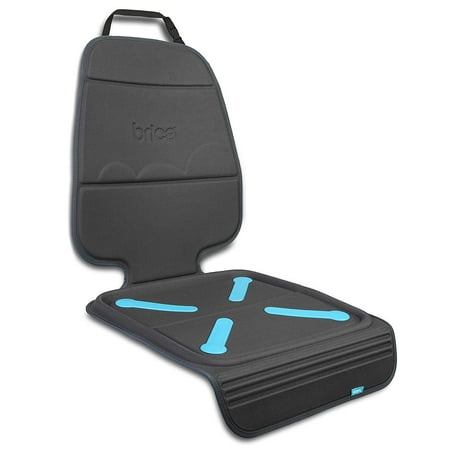 Munchkin Brica Elite Seat Guardian Car Seat Protector, Crash Test Approved, Dark Grey, 1 Pack
When you're a family on the go, kids and car seats can be hard on your car's upholstery. The Seat Guardian helps you keep it looking like new. The Easy clean Grime guard fabric keeps dirt and spills off your seats and provides essential protection against compression of fabric or leather. Cookies, crackers and juice even stay off your floor with the spill and crumb catcher. With a sturdy, unique design and extra tall back panel, the Seat Guardian is built to last so you can use it with all of your car seats as your baby grows, from birth to eight years. Safety is our priority so the crash tested Dual Grip Traction technology helps prevent the car seat from unwanted movement to help keep your child's seat in the proper position. The rear facing kick mat even helps you follow best safety practices by protecting your seats so you can keep your toddler in a rear facing seat longer. The product measures 45" L x 20" W.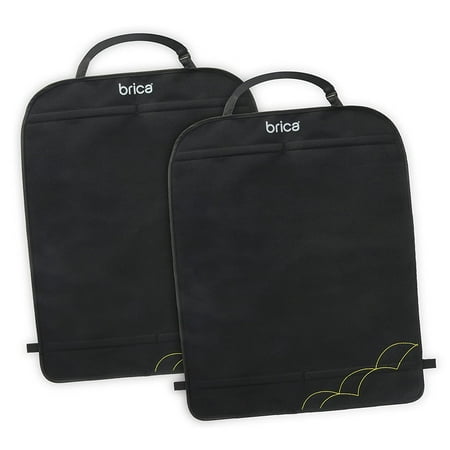 Munchkin Brica Deluxe Kick Mats Car Seat Protector, Black, 2 Pack
Color BlackAuto Part Position FrontAbout this itemExtra large size for maximum coverage; 10% larger than our previous versionAdjustable upper and lower buckle attachments.Protect the back of your vehicle's front seat from active feetFits most minivan, SUV and sedan seatsElastic strap securely fastens kick mats to the seat back for a universal fit with a tailored lookGrime guard fabric protects against moisture and dirt
---
More info
Brand – Munchkin
Manufacturer Part Number – 61264
UPC – 14708612649
ASIN – B01HCNMACI
9 reviews for
Munchkin BRICA Mega White Hot Sun Rollershade
Price History for Munchkin White Hot Safety Spoons, Includes White Hot Technology, BPA-Free, 4 Pack
Statistics
| | | |
| --- | --- | --- |
| Current Price | $4.44 | 11/24/2022 |
| Highest Price | $4.44 | 10/26/2022 |
| Lowest Price | $4.44 | 10/26/2022 |
Since 10/26/2022
Munchkin BRICA Mega White Hot Sun Rollershade